M:VIDEOby Marek Sedivy is a video player for mobile phones.it plays MP4 and 3GP format video files.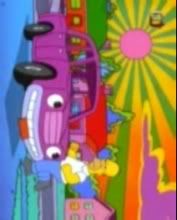 Features
Cool Stuff
SimOne :Human-Simulator RoBot For j2me
SimOne (Simulation One) is a human simulator roBot for j2me platforms – able to talk and to act like a person. You can easily interact with SimOne by asking her about the time,let her wake you up in the morning …
LocViewer v1.5
LocViewer loads map sections according to the current position from a Web service from the Internet and indicates the position on the display of the mobile phone. As data source e.g. road maps or satellite photos can be selected. In …
Comeks v1.0.41
Comeks Application can be userd to create comic strips quickly using mobile phone. Created comics can be either saved, sent to your friends via MMS, e-mail or shared in www.comeks.com and in other social networks (Friendster, facebook and Bebo).
Showing SRT subtitles
Playing in 0°, 90°, 180°, 270° angles
Mirrored playing
Changing color and font size in subtitles
Download
M:VIDEO 1.00