Hiisi Suite is a HTTP proxy server suite for mobile phone and PC that enables MIDP capable mobile phone to connect to LAN via bluetooth.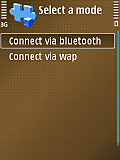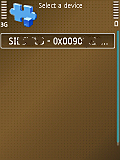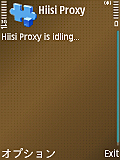 Cool Stuff
BOLT 2.0 Beta
BOLT Browser 2.0 with a host of new features and optimizations designed to improve usability and stability, including: – Support for Tabbed browsing – Facebook integration – post messages, links or URLs from any page displayed in BOLT directly to …
DM Mobile – Download Manager for Java J2ME Mobiles Devices
Download Master Mobile by westbyte is a download manager for mobile phones and communicators.
Ovi Browser Beta for Nokia S40 Phones
Ovi Browser is an Opera mini-style web browser for Nokia S40 phones that compresses webpages before they reach users, in order to slim down on data charges and load heft.
Hiisi Proxy is a midlet for mobile that routes all the http traffic to Pihatonttu Proxy running on the PC. Before installing and running the applications, you have to configure them, according to your devices settings.
Tested and working in 6630, N73 and E61. It should work in any MIDP 2.0 mobile.
Download
Hiisi Suite 1.6.3