The TrackID music recognition service records a short music clip from an external music source, and sends it over the Internet. You will then receive the song title, artist and album name, if available.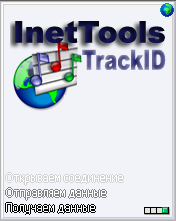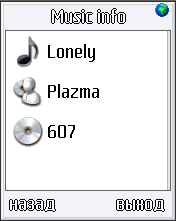 InetTools TrackID allows you to record a few seconds of a song and get track, artist and album information sent to your phone in seconds.
Cool Stuff
Webwag – Widgets on your mobile
Webwag Mobile is the ultimate mobile widgets engine to stay up-do-date and bring your online content directly to your fingertips, including: Preview your mails, read your favorites blogs and RSS feeds with images, get the current weather conditions and 6 …
BBSSH 1.1.7 – Telnet & SSH Client Software For Blackberry
BBSSH is a freeware telnet and SSH Client for blackberry phones.Features include: multiple concurrent session support, key-based authentication, customizable key bindings (in progress), BB integration, small footprint, multiple connectivity options, and more.
ONSPEED For Mobile Phones
ONSPEED Mobile is unique mobile phone acceleration software, which speeds up and optimises slow Internet connections and helps users control associated data cost.ONSPEED Mobile speeds up web browsing by up to 10x compared with your existing mobile web browser.
Download
InetTools TrackID v2.0