SpyManager is definitive solution to home video surveillance, it allows to capture snapshots and to send them by bluetooth to another phone or by email and reiceve snapshots from the web cam of your PC by SpyManager Server.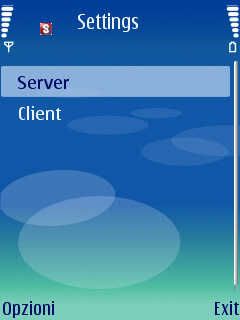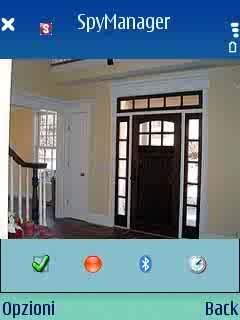 Features
Cool Stuff
GPS/J Version 2.65
GPS/J is an inteligent console for your GPS bluetooth receiver. Maps of a hundred countries and track export/import now available! It runs on most Java enabled phones.
DigitalTesbih 3.0
This application is designed for using your mobile phone as tesbih and torch. You can define your own stop numbers and save the last counted number, to load in the future. This application also can be used as a manual …
Marek Sedivy Real Jack v1.01
Real Jack by marek sedivy is a Newest bluejacking application to send messages via bluetooth to other devices.with features Normal sending, Automatic sending, and Saving to files.
Capture snapshot from your phone and send it by bluetooth or email.
Capture snapshots at predefined intervals of time or if movement is detected.
Receive images from phone by bluetooth.
Receive images from Pc webcam using SpyManager Server by internet.
Manage cam settings and image formats.
Manage stored images.
Manage SMTP settings and email recipients.
Manage Internet Setting to receive images from your pc.
Manage Security access with password.
Minimum requirement:
MIDP 2.0, Mobile Media API and Bluetooth API
Download
SpyManager version 1.0.0