Bring your ideas in form. You can easily create hierarchy of your ideas. Create tasks, shopping lists or brainstorming reports. Useful just for everybody, not only for managers and students. Compatible with every java enabled mobile device.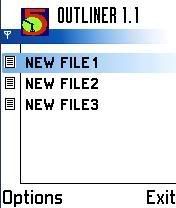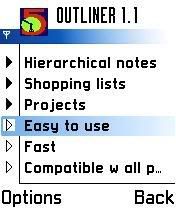 This is especially helpful if you copy and paste texts from another applications and you want to make them hierarchical. For example you can copy text from your Notes, doc or txt files and create outline of them.
NEW – path view over all parents, spliting text in hierarchical notes.
Download
5 Minute Outliner 1.3