The C2Doom for Nokia S60 and Nokia S80 phones offers same game playing elements that the original PC Doom. There are same episodes, maps, graphics and music than in PC version. As orginal version of Doom, also this version has has a multiplayer game – however this time implemented to be played over bluetooth. The Doom games has two separate elements: a game engine and a game data. The C2Doom is the engine and you need game data prior to play Doom.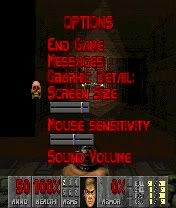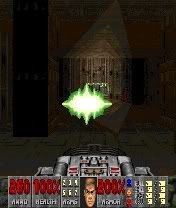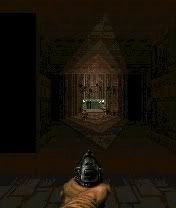 The C2Doom supports multiplayer game with up to four players. The gaming modes are, as in original Doom, Co-operative and Deathmatch. In Co-operative mode players play together against monsters and in Deathmatch players are against each others and monsters. Each player must select a same game mode. After selection it is asked if player acts as a server or client: a first player selects to start a server, and then others connects as clients.
Compatible Phones
Tested phones are Nokia models NGage, NGage QD, 6620, 9500, 9300, 7610, 6681, 6680, 6630, 6600 and 6260. However all S80 phones and S60 phones that have at least 16MB RAM, S60 1.2 or S60 2.x should work.
Download
C2Doom For Symbian