eGPSTrack 0.3 Java (Jar/JAD)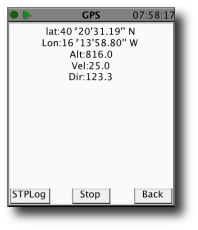 eGPSTrack is a gps tracking application for mobile devices supporting J2ME connected with a bluethooth gps receiver. It Isn't a navigator, the purpose is to be a positioning tool to be used in mountain to know where you are in each moment and to store the route that you are doing. Specially used for trekking, hiking and bike routes.
The application can load calibrated maps, (cartographic or satellite images), and show over it your saved route, current position and direction, offering thus a global vision of your trip.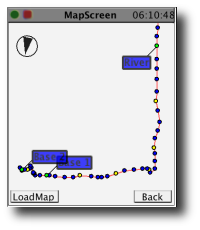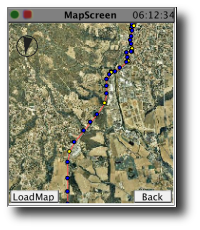 System requirements
A device with J2ME run-time platform which must have the next specification:
MIDP 2.0 / CLDC 1.1 with enabled APIs :
JSR-135 (Media Package)
JSR-82 (Bluetooth Package)
JSR-75 (File Access Package)
Download
eGPSTrack v0.3