FlipSilent allows you to control profiles, calls and alarms on your device using motion gestures by flipping the phone in certain directions.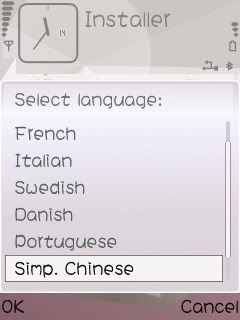 When you are in a meeting or dating, and a call is coming in, you can flipover your phone to make it go into the silent profile and hang up the phone call or mute the ringer — without touching anything on the phone, just flip it over, your phone will go into silence! Also, you can flipover your phone into silence when the alarm goes off, by either snooze or stop the alarm.


Features
Flipover the phone to hangup or mute an incoming call!
Flipover to snooze or stop the alarm!
More power save, Stop the sensor ASAP!
Full control of switching between profiles, both flip over and flip back!
Internationalization: supports 10 languages!
System requirements
Support Nokia N95, N93, and N82
Download
FlipSilent v1.03 For Symbian 3rd