Comeks Strips is an application for creating comic strips quickly using mobile phone. Created comics can be either saved, sent to your friends via MMS, e-mail or shared in www.comeks.com and later in other web communities too.
Making comics with Comeks Strips is very easy and intuitive. If you want to see a demonstration about its usage, you can see the instruction video. Also a quick introduction can be found inside the application, you can select the Help option from the main menu screen. Many users prefer to start playing with it right away and understand its usage through experimentation.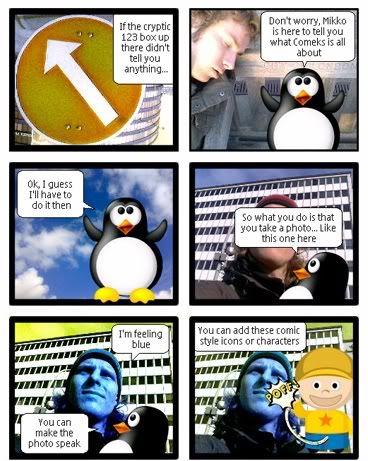 Download
Comeks Strips Beta
Cool Stuff
Call Cheater Manager
Turn your mobile into a device that can give you an alibi and save you from embarrassing situations.
Hughes & Kettner Guitar Chord Finder 1.02
Find music guitar chords by using this program.Your mobile phone must be Java-enabled, and the MIDP 2.0 version of Java must be installed on it.