MobiNav is a small J2ME application for mobile phones which can display streetmaps. The software can display the direction to a target location and it can zoom in and out very quickly using a pre-recorded multiresolution pyramid.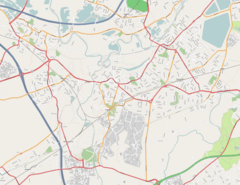 Cool Stuff
Talking Clock 1.0
Simple Talking Clock written in Java for mobile phone J2ME compliant. Now you don't need to keep looking at your watch or your mobile to keep track of your time. Just set your Talking Clock to do that for you, …
UNOS PRO 3.0
UNOS PRO 3.0 is an essential service for anyone with a compatible mobile phone. Send and receive emails and SMS for free within the UNOS community, get weather updates, check for licence expiry, check for summonses and top up your …
Moblica Picasa Photo Browser v1.0.7
The Moblica Picasa photo browser enables you to view multiple public and private Picasa Web Albums and search for photos from your Internet enabled mobile device.
Download
MobiNav – Mobile StreetMaps