Mobispine is a mobile media browser which gives you the news you like from your favourite sources. The amount of news and blogs being updated everyday increases all the time. Mobispine tries to help users to find what's important from the sea of information out there and gives you what you need to read it. Mobispine is intelligent enough to learn what you like and will help you keep up with your interests.
Mobispine consumes up to 20 times less data traffic compared to surfing the web via your phone´s browser.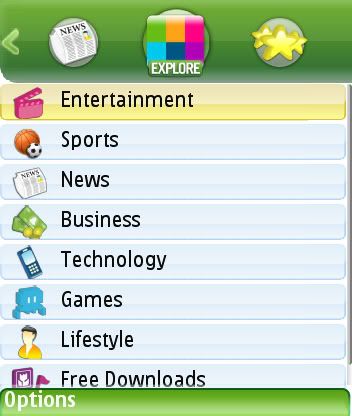 Compatible Phones
You need a mobile phone that accepts Java programs (MIDP2.0) and an Internet-enabled phone (GPRS, 3G, WiFi or similar).
Cool Stuff
Bombus v0.4.6.986
Bombus is a jabber client for mobile phones with Java support. Supports communication with the users of ICQ, MSN, AIM, Yahoo, Mail.ru Agent, GTalk. In theory, should be supported by all phones to the profile Java MIDP-2.0, color Siemens with …
Quetim For Java MIDP 2.0
Quetim is a program alternative to write SMS text messages than other predictive text input methods such as Multi-tap, T9 or iTap. It does this by allowing you to type the text message on your desktop PC and then transferring …
M:VIDEO 1.00 Video Player For Java Phones
M:VIDEOby Marek Sedivy is a video player for mobile phones.it plays MP4 and 3GP format video files.
Download
Mobispine v2.5.16 J2ME