Yahoo! Go is the best gateway to get where you're going on the mobile Internet. You'll get an at-a-glance update of what's new since you last logged on: how many new emails await you, upcoming calendar appointments, new photos posted by your friends. Next comes a collection of mobile Snippets: previews of your favorite Web content such as news headlines, weather conditions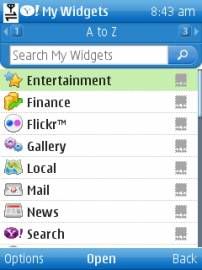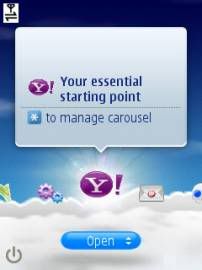 Cool Stuff
ValhallaChat Bluetooth Messenger
Valhalla Chat is an Instant Messenger for bluetooth devices.Valhalla Chat doesn't need a network or any kind of setup. The two important requirements for Valhalla Chat are:
Marek Sedivy Bt Info v1.08 (updates)
Download the latest Bt Info for your mobile phone!……. BT Info is a Program to control and read informations from other phone
TVH-72g Graphing Calculator 1.0
TVH-72g Graphing Calculator by Tea Vui Huang is a low-cost introductory & disposable graphing calculator for the educational use of schools and students who may have difficulty, are unable or may not wish to acquire a stand-alone feature-laden graphing calculator.