Bomber is a game for mobile phones and other compatible handheld devices,Bomber is now being ported to work on all J2ME MIDP 2.0 compatible handsets, which are now becoming widely available from all major manufacturers. This new version is called Bomber 2.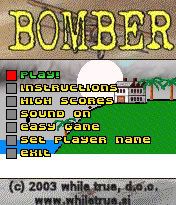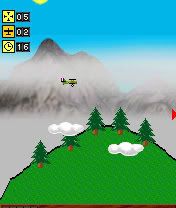 Cool Stuff
SeaBattle v.1.0.7
SeaBattle by warelex – Free games mobile phone. Place yourself on the captain`s bridge of WWII Submarine. Destroy your enemy! Do not let enemy ships to get close to you and launch their torpedoes.
NesCube 2.2 – NES Emulator for JAVA phones
The emulator allows you to play NES games on your phones.This emulator has the capacity to play NES games in full screen, and that too with sound smoothly in almost all phones.
WG Poker 1.0.0
WG Poker is a poker games for mobile phones support single and multiplayer.Features include auto marking of winner cards, rules checking.
Download
Bomber 2 for J2ME MIDP 2.0