Google Maps for Symbian is a powerful and useful program to view maps on mobile phone.
Google Maps on your phone makes it easy to:
– Determine your current location with or without GPS
– Get driving and transit directions
– Get phone numbers and addresses for local businesses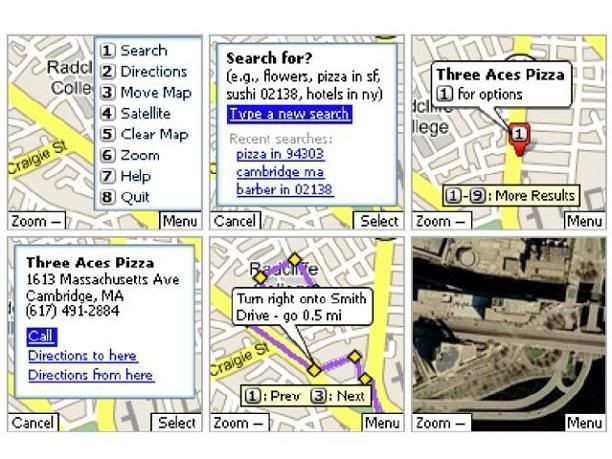 Features
My Location (beta). My Location shows your current location on the map, usually within 1,000 meters, so that you can find out where you are even without GPS. Google Maps for mobile also supports built-in GPS, or can link to a Bluetooth GPS sensor to more accurately pinpoint a user's location. My Location works by recognizing information broadcast from mobile towers near you.
Map and satellite views. Google Maps for mobile gives you both map and satellite views of the area you're looking at, using an interface that feels just like it does on the desktop. Scroll in a direction to see more of the map, or zoom in and out using shortcut keys.
Business listings. Google's local search engine allows you to search for businesses by name (e.g. "Starbucks"), or by type (e.g. "coffee"). View store hours and ratings, and then dial the business you're interested in with a single click. Thanks to My Location, it's easy to find nearby businesses without even having to enter your current location.
Driving directions. It's easy to get turn-by-turn driving directions. Thanks to the My Location feature, you don't even have to enter your starting point.
Transit . Check bus and subway schedules, determine what transfers you need to make, and plan adventures in more than 50 cities around the world.
Traffic. Highways on Google Maps are colored green, yellow or red, based on real-time traffic data.
Favorites. Bookmark your favorite places so that you can easily return to them on the map.
Download
visit m.google.com/maps from your phone