Hiisi Suite is a HTTP proxy server suite for mobile phone and PC that enables MIDP capable mobile phone to connect to LAN via bluetooth.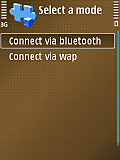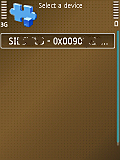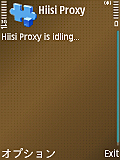 Hiisi Proxy is a midlet for mobile that routes all the http traffic to Pihatonttu Proxy running on the PC. Before installing and running the applications, you have to configure them, according to your devices settings.
Tested and working in 6630, N73 and E61. It should work in any MIDP 2.0 mobile.
Download
Hiisi Suite 1.6.3