Hiisi Suite is a HTTP proxy server suite for mobile phone and PC that enables MIDP capable mobile phone to connect to LAN via bluetooth.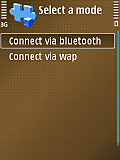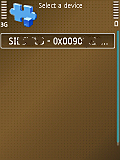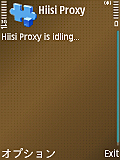 Cool Stuff
BOLT 2.0 Beta
BOLT Browser 2.0 with a host of new features and optimizations designed to improve usability and stability, including: – Support for Tabbed browsing – Facebook integration – post messages, links or URLs from any page displayed in BOLT directly to …
Opera Mini v3.1.7203
Opera Mini uses a remote server to pre-process Web pages before sending them to your phone. Web content is compressed to reduce the size of data transferred, enabling handling on simpler phones and creating fast browsing at low costs
yesnet 1.0 J2ME
YESNET Provide Real time Information about Stocks, News, Cricket, Currency Rates and Search for Helpline, Doctor, Blood Bank, Hotel, Recipe and Kids Entertainment.
Hiisi Proxy is a midlet for mobile that routes all the http traffic to Pihatonttu Proxy running on the PC. Before installing and running the applications, you have to configure them, according to your devices settings.
Tested and working in 6630, N73 and E61. It should work in any MIDP 2.0 mobile.
Download
Hiisi Suite 1.6.3