Hiisi Suite is a HTTP proxy server suite for mobile phone and PC that enables MIDP capable mobile phone to connect to LAN via bluetooth.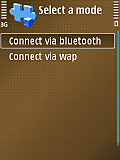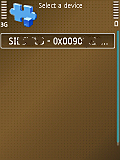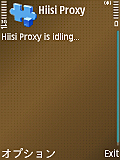 Cool Stuff
Cellflare Location Based Service Application
Cellflare is a location based web service that allows you to follow mobile devices in real time.With Cellflare you can let your friends and family members know where you are by turning your cell phone into a real time locating …
IMHere
Chat with your friends and exchange photos made with your camera-mobile. Add a text or drawing to your photo with the unique Snap&Sketch feature. This is all possible with IMHere, the number one MSN messenger for mobiles. It is simple …
muTelnet 2.0.1
muTelnet is a Telnet client for J2ME/MIDP mobile devices featuring: *direct TCP connection to remote sites *an ANSI-compatible terminal with offscreen scrolling *an interface adapted to limited input capabilities *bookmark management, command history and control characters support before using µTelnet, …
Hiisi Proxy is a midlet for mobile that routes all the http traffic to Pihatonttu Proxy running on the PC. Before installing and running the applications, you have to configure them, according to your devices settings.
Tested and working in 6630, N73 and E61. It should work in any MIDP 2.0 mobile.
Download
Hiisi Suite 1.6.3