MobicueUpdate is an application for symbian S60 phones that allows you to instantly share photos, videos, and more to their Mobicue homepage in a couple of click.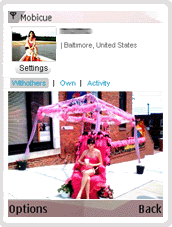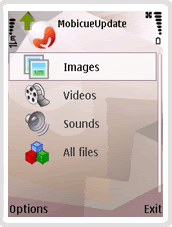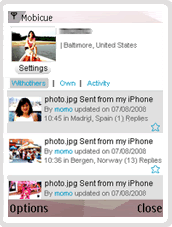 Why use Mobicue?
Anyone, Anytime, Anywhere!
Mobicue allows you to keep in touch with friends, family & co-workers from any location with internet access. Mobicue's simple and friendly interface is perfect for all ages, whether you're 8 or 80.
Practical and Instant!
You won't waste your time sending files to everyone individually anymore. You just update your Mobicue page once, and all of your friends can immediately see your pictures and videos.
You have control!
You are free to manage your own content, upload and delete files whenever you like. You control who can see your videos and pictures, because privacy is important.
Download
MobicueUpdate For Series 60