Mobispine is a mobile media browser which gives you the news you like from your favourite sources. The amount of news and blogs being updated everyday increases all the time. Mobispine tries to help users to find what's important from the sea of information out there and gives you what you need to read it. Mobispine is intelligent enough to learn what you like and will help you keep up with your interests.
Mobispine consumes up to 20 times less data traffic compared to surfing the web via your phone´s browser.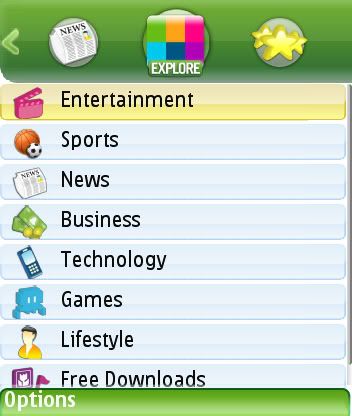 Compatible Phones
You need a mobile phone that accepts Java programs (MIDP2.0) and an Internet-enabled phone (GPRS, 3G, WiFi or similar).
Download
Mobispine v2.5.16 J2ME