LiveU! is a concept of displaying live animated and interactive wallpapers/screensavers on mobile devices according to the current time of the day. It shows the content according to the time set in the device as if it is live. So your device's display is in sync with the actual time.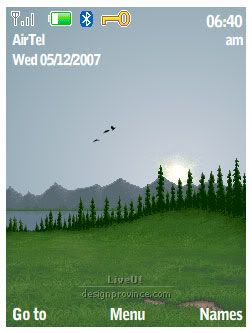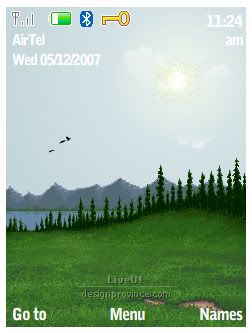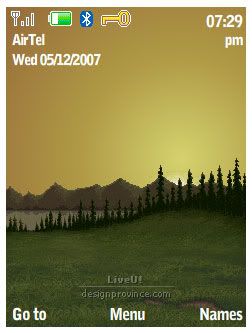 Cool Stuff
MoviePlayer 1.16 – Java applications for your mobile phone
MoviePlayer is a video player for JAVA enabled mobile phones. MoviePlayer for java mobile phone can play any video and audio files like the desktop version of VLC.
Karaoke Player 0.1
Karaoke Player enables you to Plays midi and kar files and shows realtime lyrics like a karaoke machine on your mobile phone.
MajiPlayer – Media Player for mobile phones
MajiPlayer is a media player providing a rich user experience on multiple devices, it includes video playback and music (e.g. MP3) support. Maji Player allows you to organize & browse your media on your cell phones, create play lists and …
LiveU! uses Adobe Flash Lite to render the content on the device. Your device needs to have Flash Lite enabled for Wallpapers to successfully use this.
If you are not sure whether your device supports the same, please navigate to Adobe Mobile & Devices and check for your device in the list.