LiveU! is a concept of displaying live animated and interactive wallpapers/screensavers on mobile devices according to the current time of the day. It shows the content according to the time set in the device as if it is live. So your device's display is in sync with the actual time.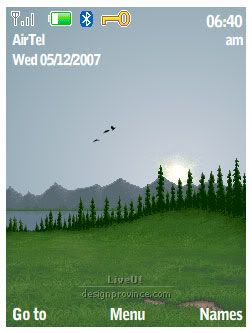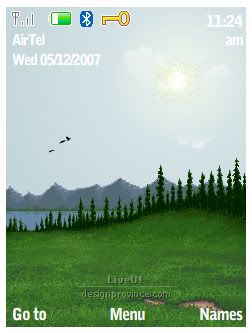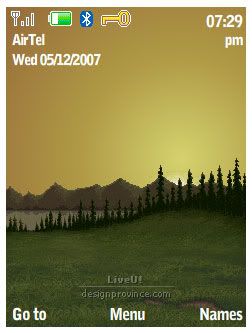 Cool Stuff
TV to Go – Watch TV Channels On Mobile Phones
TV to Go is an application for mobile devices enables the user to watch watch free TV channels or subscribe for paid channels with high-quality video clips.
CellSerf 6.00
The CellSerf mobile application allows the sharing of multimedia content between users in almost real time. Delegates will be able to exchange video, voice, picture and text messages with the conference community. With the application it is also possible to …
Comeks Strips For Java Phones
Comeks Strips is an application for creating comic strips quickly using mobile phone. Created comics can be either saved, sent to your friends via MMS, e-mail or shared in www.comeks.com and later in other web communities too.
LiveU! uses Adobe Flash Lite to render the content on the device. Your device needs to have Flash Lite enabled for Wallpapers to successfully use this.
If you are not sure whether your device supports the same, please navigate to Adobe Mobile & Devices and check for your device in the list.