NeoReboot is a tool for reboot your symbian phone in the fast and save way. The benefit are not only the phone will be rebooted faster than switch off and then switch on method but it also consume less battery. Just open the application, confirm your operation and your phone will be restarted.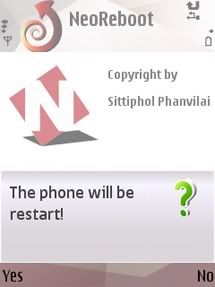 Download
NeoReboot for Symbian 3rd
NeoReboot is freeware developed and copyright by Sittiphol Phanvilai.