Audio Tuner Mobile can tune all the same instruments as Audio Tuner: guitar, ukulele, violin, piano, bass guitar, banjo, mandolin, cello and autoharp.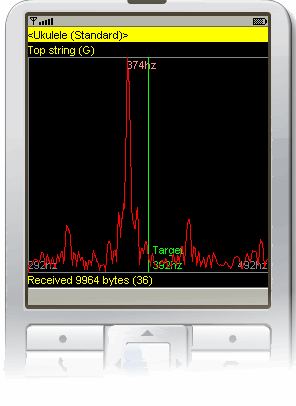 You need a Java enabled mobile that supports recording of audio. Not all mobile phones support recording of audio.
Download
Audio Tuner Mobile v0.6 Bet
Cool Stuff
Vlingo for Symbian 3rd Edition
Vlingo is a mobile voice recognition application that allows you to speak to your phone to send a text or email message, call a friend, search the mobile web, open native applications and more.
Energy Saver for Symbian 3rd and 5th Edition
Energy Saver switches off your symbian phones for the night and switches it on in the morning with the help of an alarm. Thus up to 30% of battery charge is saved. You also get handy interface for controlling your …
FaceWarp V 2.0
Face Warping Symbian Software by Cognimatics Cognimatics FaceWarp enhances your photo experience and creates extra value for camera phones, encouraging users to send more photos and consequently stimulate MMS and other mobile data traffic.