Personalize your incoming calls with a video. Choose a video as a ringing tone for your profiles or attach it to a selected contact from your phonebook.Video ringtone player with 10 FREE videos! Enable your device to ring with videos on incoming calls. Use our 10 funny and cool video ringtones or create your own and play them.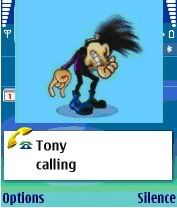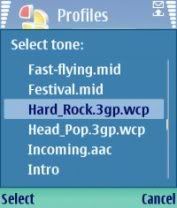 Cool Stuff
Mobipocket Reader
Welcome to the easiest way to build, organize, read and annotate your entire eBook library. Get Mobipocket Reader on your Windows PC and build up your library of eBooks, RSS eNews and eDocs using the #1 online ebookstore.
AnimSprite v2.00 For Symbian 3rd Edition
AnimSprite by the3sky from OPDA is a nice program to display animate pictures at standy desktop and works with gif files. just look for a gif that you want and put it on e:/data/animsprite , you can insert more than …
Smartphoneware Tracker for S60 3rd edition
Tracker is a real and fully customizable desktop application designed to help a user to optimize, simplify and organize most common everyday actions. Hundreds of unique functions and possibilities transform your device from a simple organizer to a powerful and …
You can use our selection of ten cheerful videos provided with ClipTone or you may wish to take a video with your device built-in camera and attach it as a video-ringtone.
Compatible Phones
Nokia E50 E60 E61(i) E62 E65 E70 N71 N73 N75 N77 N80 N91 N92 N93(i) 3250 5500
Download
ClipTone For Symbian 3rd edition