Personalize your incoming calls with a video. Choose a video as a ringing tone for your profiles or attach it to a selected contact from your phonebook.Video ringtone player with 10 FREE videos! Enable your device to ring with videos on incoming calls. Use our 10 funny and cool video ringtones or create your own and play them.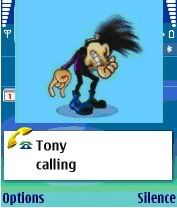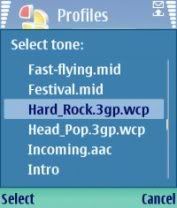 Cool Stuff
PhotoFun 1.1 for Series 60v3
PhotoFun Software allows making funny photos merging the predefined templates with phone camera. Some templates are present in the application, more templates can be downloaded from our website or made from your own photos.
Sunios PhotoNova For Symbian S60
PhotoNova functional properties technically put pattern recognition and image processing technologies, thus greatly improving the functional operation of the automation process, hence the requirement for operational process relatively simple cell phone users have a good adaptability.
ProfiMail for Nokia 5800
ProfiMail is email app for symbian devices such as nokia x6, SATIO, 5800 xpressmusic. this application support mail reader with HTML text support,comfortable attachment browser,and easy navigation and File Explorer for browsing files, managing attachments, viewing and sending files.
You can use our selection of ten cheerful videos provided with ClipTone or you may wish to take a video with your device built-in camera and attach it as a video-ringtone.
Compatible Phones
Nokia E50 E60 E61(i) E62 E65 E70 N71 N73 N75 N77 N80 N91 N92 N93(i) 3250 5500
Download
ClipTone For Symbian 3rd edition