News2Mobile delivers the latest personalised news, announcements and contents to the mobile user. Existing multimedia content such as texts, pictures, podcasts and advertising can be used in a completely new way. Unlike ordinary SMS push services, our solutions are based on subscription RSS feeds sent to mobiles using pull services. Mobile RSS feeds are compressed content – compatible with existing formats used by Internet news, magazines, journals and other publication services. Unlike SMS services, our services are capable of graphic, banner and ticker displays.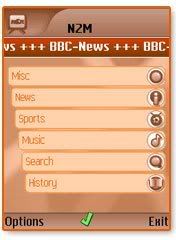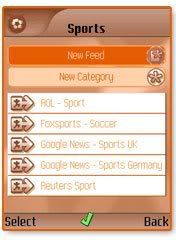 Cool Stuff
Quran v1.0
The application for Nokia S60 3rd Edition mobile devices can helps all Muslims read the full version of Holy Quran in Othmani font, search for words, bookmark any Verse or Sura using a multi-lingual interface and listen to the Quran …
AutoProfiles v.3.2 for Symbian 3rd/5th
AutoProfiles schedule automatic profiles change and Bluetooth status change on your mobile. Now the software is fully compatible with mobile phones Series 60.5: Nokia 5800 Xpress Music, Nokia N97. Version 3.2 released on 06.07.2009!
WirelessIRC + Twitter v1.22 For Symbian 3rd
WirelessIRC is a fully-featured & native IRC client with additional support for Twitter and Bonjour chat application. and available for Nokia Symbian N-Series, E-Series and any other S60 3rd Edition compatible smartphones.
Download
News2Mobile For Java Cell Phone