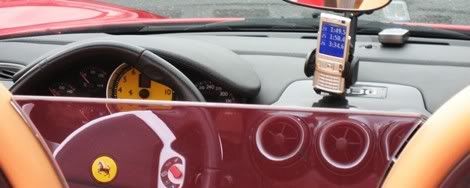 RaceChrono is a GPS based lap timing software for Nokia S60 smart phones. It can be used to measure lap times on almost any vehicle and track. It can be used to measure laptimes for example for motorbikes, bicycles, cars, water jets and quadbikes.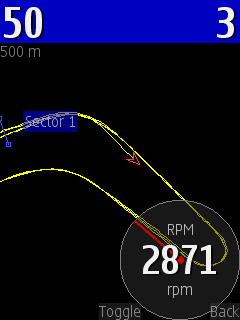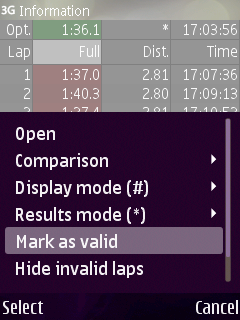 Cool Stuff
FlipSilent v1.03 For Symbian 3rd
FlipSilent allows you to control profiles, calls and alarms on your device using motion gestures by flipping the phone in certain directions.
ControlFreak 2.71
ControlFreak PC Remote Control By mtvoid.com ControlFreak enables you to control Winamp and the rest of your computer with your Bluetooth Series 60 phone. It has all of the music and video controls like play, pause, stop, next, previous, fast …
SymStart v1.1
SymStart Symbian Software By Symbysoft, Ltd. This program is convenient and reliable manager of autoexecutable application which allows you to install the set of programs used frequently to start when restarting or rebooting your Symbian phone. Also such programs can …
the version 1.00 has simplified live timer, improved optimal lap browsing, better OBD-II support and session exports in GPX format. Also it features many user interface improvements!
RaceChrono works on phones with Nokia S60 2nd edition feature pack 1 and above, or Nokia S60 3rd edition.
Download
RaceChrono v1.00