Shazam ID is tells you what track is playing simply open the application, press tag now, and hold phone close to speaker, it comes back with song, album and even album art information.
Features
Cool Stuff
AppMan v 1.04
AppMan Version: 1.04 Software For Series60 By Rock Your Mobile A professional tool for any symbian phone user who wants to get the most from his device. Dozens unique functions and features are available: system summary view; memory and disks …
emTube v1.08 (update)
Changelog: New: Added "Saved videos" feature, all videos saved/downloaded from youtube are visible there. It also allows to delete or rename videos. New: Added "view by ID" option, an url to a youtube video or just an ID of a …
Lonely Cat Games: X-plore V0.98 beta
X-plore Symbian Software By Lonely Cat Games File manager for Symbian phones, with wide range of functions on phone's file system.
Full-resolution sensitivity – cuts through background noise to sample the tune.
Twice as fast – fingerprint is taken 'on device'.
Can be used even if there's no network connectivity – the sample is stored and can be sent later.
View cover art.
Check and manage your tag list direct from your handset.
Share your tags with friends.
See the latest weekly Tag Charts on your mobile.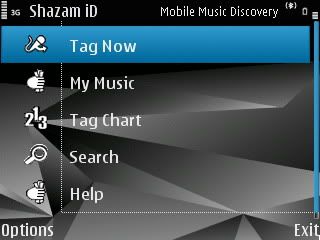 Compatible Phones
Nokia E50 Nokia E60 Nokia E61 Nokia E61i Nokia E62 Nokia E65 Nokia E70 Nokia E90 Nokia N71 Nokia N73 Nokia N75 Nokia N76 Nokia N77 Nokia N80 Nokia N91 Nokia N92 Nokia N93 Nokia N93i Nokia N95
Download
Shazam ID For Symbian 3rd Edition