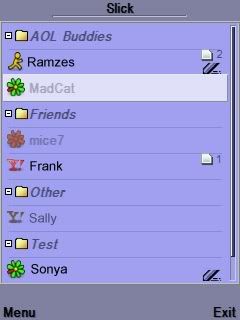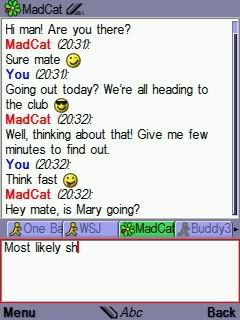 Slick is a mobile messenger app for symbian devices. It allows you to chat with your friends connected though various online messaging applications.
Features
Cool Stuff
AFTrack 1.17
AFTrack is a Symbian application GPS Tracking for SymbianOS Series 60 and a Bluetooth GPS by Axel Fischer AFTrack is the display for your GPS mouse and activates the world of hiking, biking, sailing, geocaching or more for your phone.
Best TaskMan v2.01 For S60 3rd edition
Running applications and tasks control, ability to substitute built-in system task manager or work along with it, 'Windows Alt-Tab' style task switcher, a unique way to access favorite applications (Quickstart), running processes control, and many more advanced functions to explore.
BUTTERFLY DREAMS DSS Screensaver
BUTTERFLY DREAMS DSS Screensaver Symbian Software By 3D ARTS LTD Watch the dance of the colorful butterflies as they bath on the sunshine. See them occasionally rest their fragile wings on the branch.
Supported protocols: ICQ, Yahoo, AIM, MSN, Google Talk, Jabber
Text messaging
Emoticons
Alerts – sound, backlight, vibration, notify window displaying the number of new messages
Group and buddy management (add, delete, rename)
Message history
File transfer – send and receive files
Sending / receiving offline messages
Downloading files sent as links
Download
Slick 0.56