Pc remote v2.0 (bluetooth and gprs) by Yenel YILDIRIM
This software is a tool that make you to control your computer from Mobile Phone over GPRS. Server runs on your pc and client runs on your Mobile Phohe.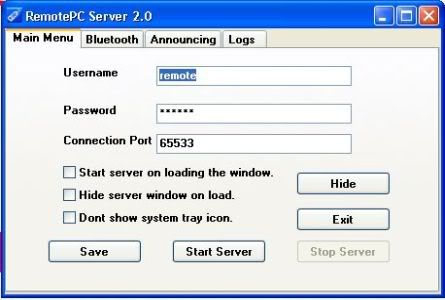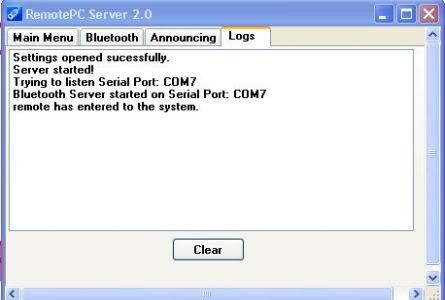 Features: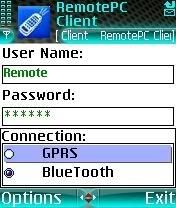 Desktop view of computer on mobile phone. 8 level zoom option.
Chat between mobile phone and computer. You can show and hide chat window.
You can shut down or restart your computer from mobile phone.
Logging of servers' IP on a web server for client.
Connection can be done over GPRS (internet!)
Connection can be done over Bluetooth (10m-100m range depends on your bluetooth dongle and phone.
you can run command on the computer.
Username and Password checking for protection.
Reliable connection between computer and mobile phone.
Low bandwidth usage over network.
Compatable with:
All J2ME models. tested on my nokia 6600 use jar file in phone, exe. file installation on pc
1.open pc software,creat user name ,passward(imp:user name and passward in pc and mobile application should be same)both in bluetooth and gprs
2.when you use gprs fill ip address and port number
3.after setting first connect pc application through com7 (in case of bluetooth connction) 4.after after pc connction open mobile application.click connect through bluetooth or gprs,your choice
Download
RemotePC for java cellphones